Within the Tabulated Data tab, you can create rows and add variables (columns) that you can fill with any necessary engineering information.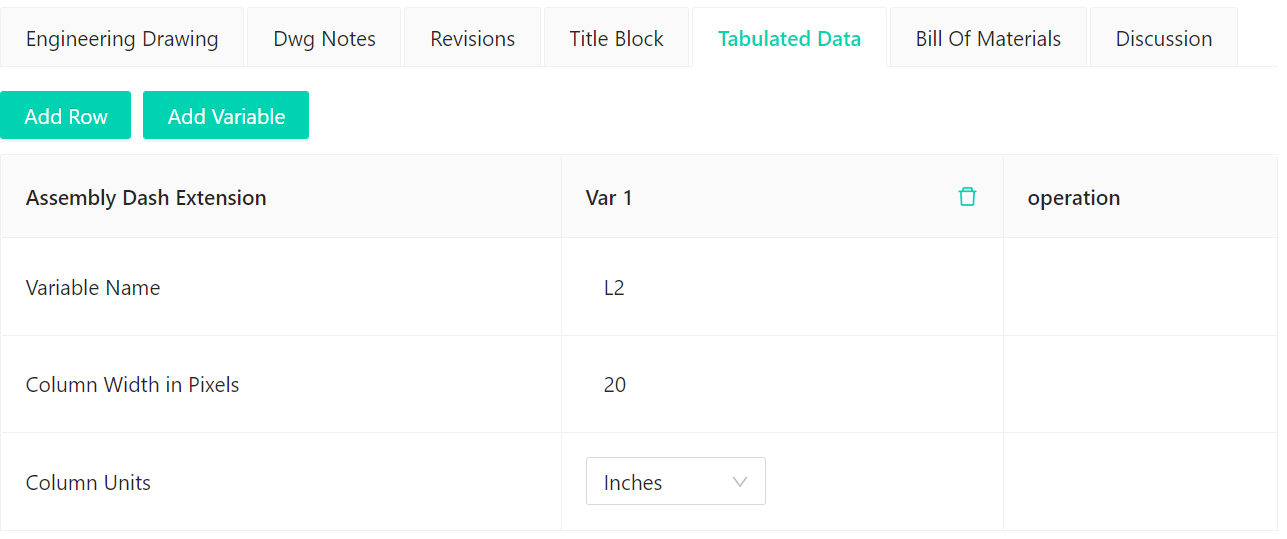 Click Add Row to create a new row. It will be populated as Nil, but you can click the row to change the row name and variable values. Click Add Variable to add a new variable (column).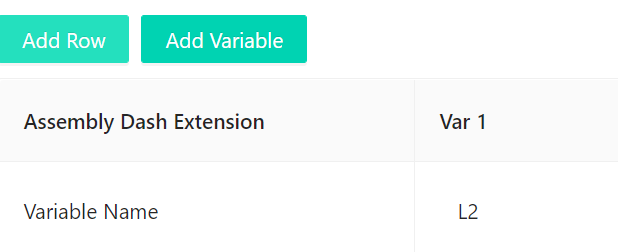 This information is populated into a table on your assembly drawing.