If you located a part within the Parts Catalog that you would like to share with a colleague or collaborator, you can easily do this from the Part Data page.
Refer to the article on Navigating the Parts Catalog if you need help finding a part within the catalog.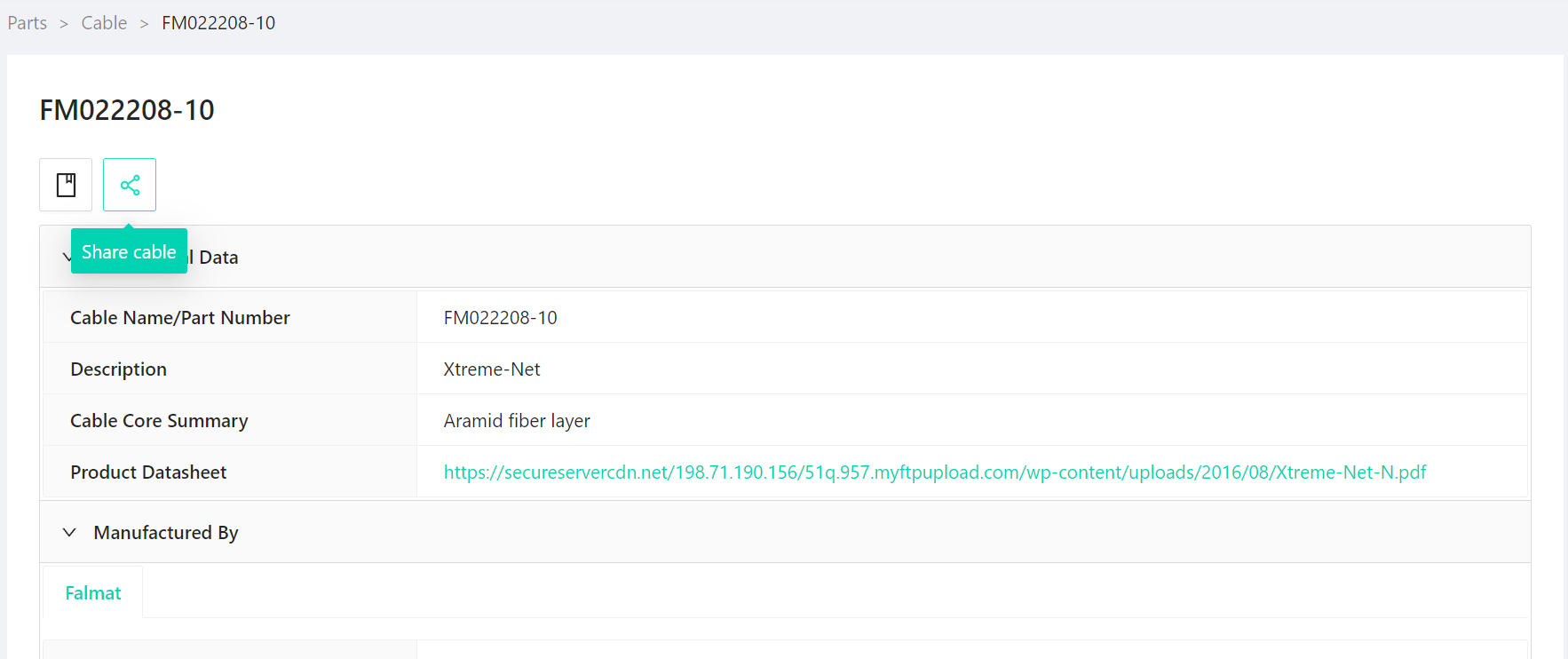 From the Parts Data page, click the Share button located just under the part name/number at the top of the page.
This will open the Share Part pop-up where you can:
Share By Link - click the Copy button to share the Part Data page link.
Share By Email - provide Email address and enter Your message and then click Share to send to recipient.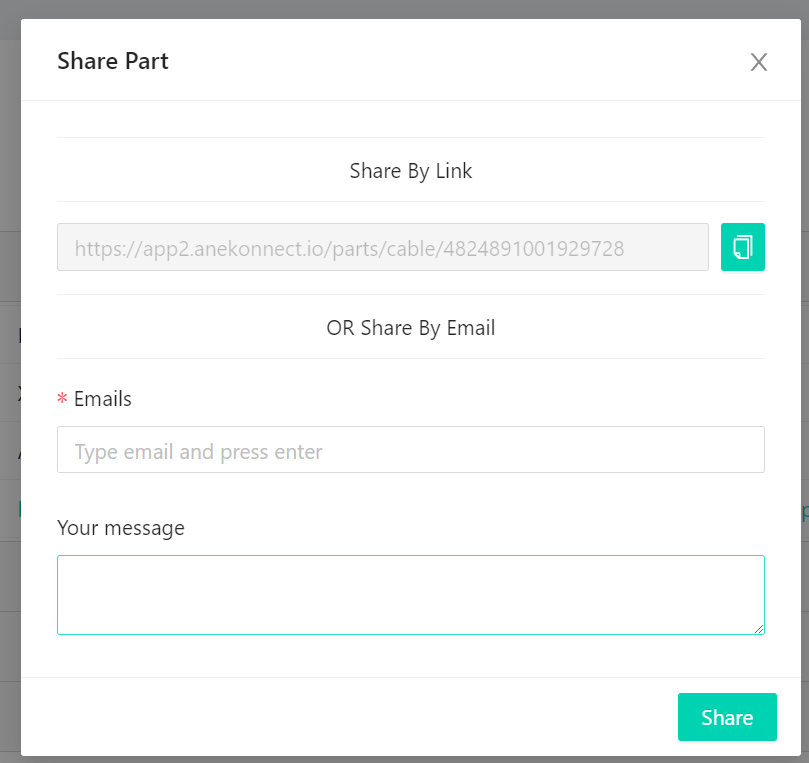 Your recipient will recieve an email, similar to the image below. They can click the part Details button to view the Parts Data page.