Once you click on a Parts category (in our example we'll be using Cables), you will see the following layout:


Using Filters
Click Add Filter to filter the Parts category for specific variables like Cable Series, Core Type, and Voltage Rating to name a few examples. The filter variables available depends on the Part category you select. Then click Apply to narrow down the parts according to your filter settings.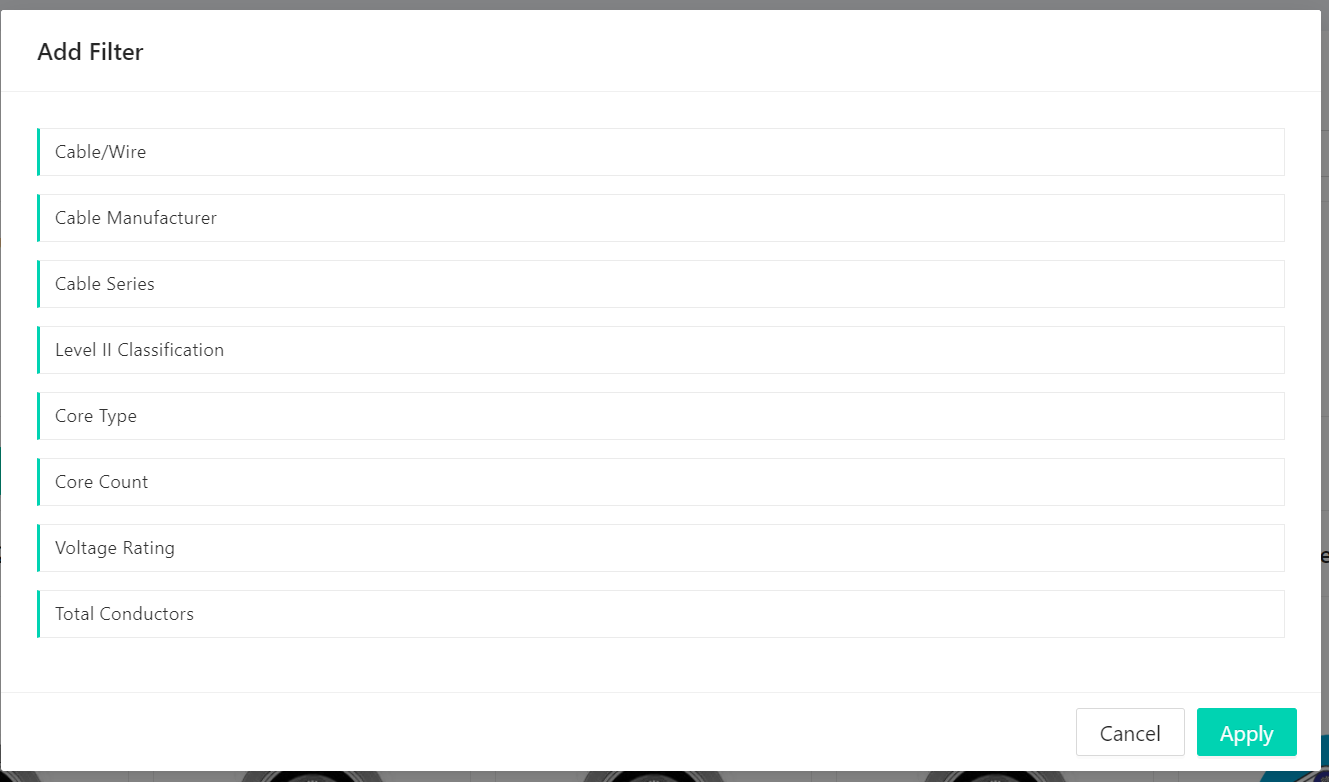 Total Parts in Category & Search Bar
Directly under filter the Parts category is listed with a number in brackets. That number displays how many parts are in the catalog for that category. In this example, there are 607 cables in the Parts catalog.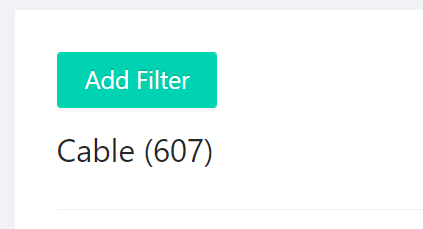 On the right-hand side you will also find a search bar so you can easily search parts by part number or other identifying variables.
Manufacturer Section
The Manufacturer section contains the manufacturers for that Parts category contained within the Parts catalog, so you can easily narrow down a large selection of parts to a single manufacturer.

Add New Part
You will find the Add New button underneath the Navigation Bar. If you can't find the part you need listed within the Parts catalog, you can add a new part to the database. Please see the Add New Part article that dives deeper into this process.
Parts Gallery
The last section on the Parts catalog page is dedicate to the Parts gallery. This section lists all parts that fit your filter or search results, with the following information:
Part Name/Part Number
Image of the Part
Bookmark Icon - Bookmark part so you can quickly find it later.
Share Icon - Share party by link or email.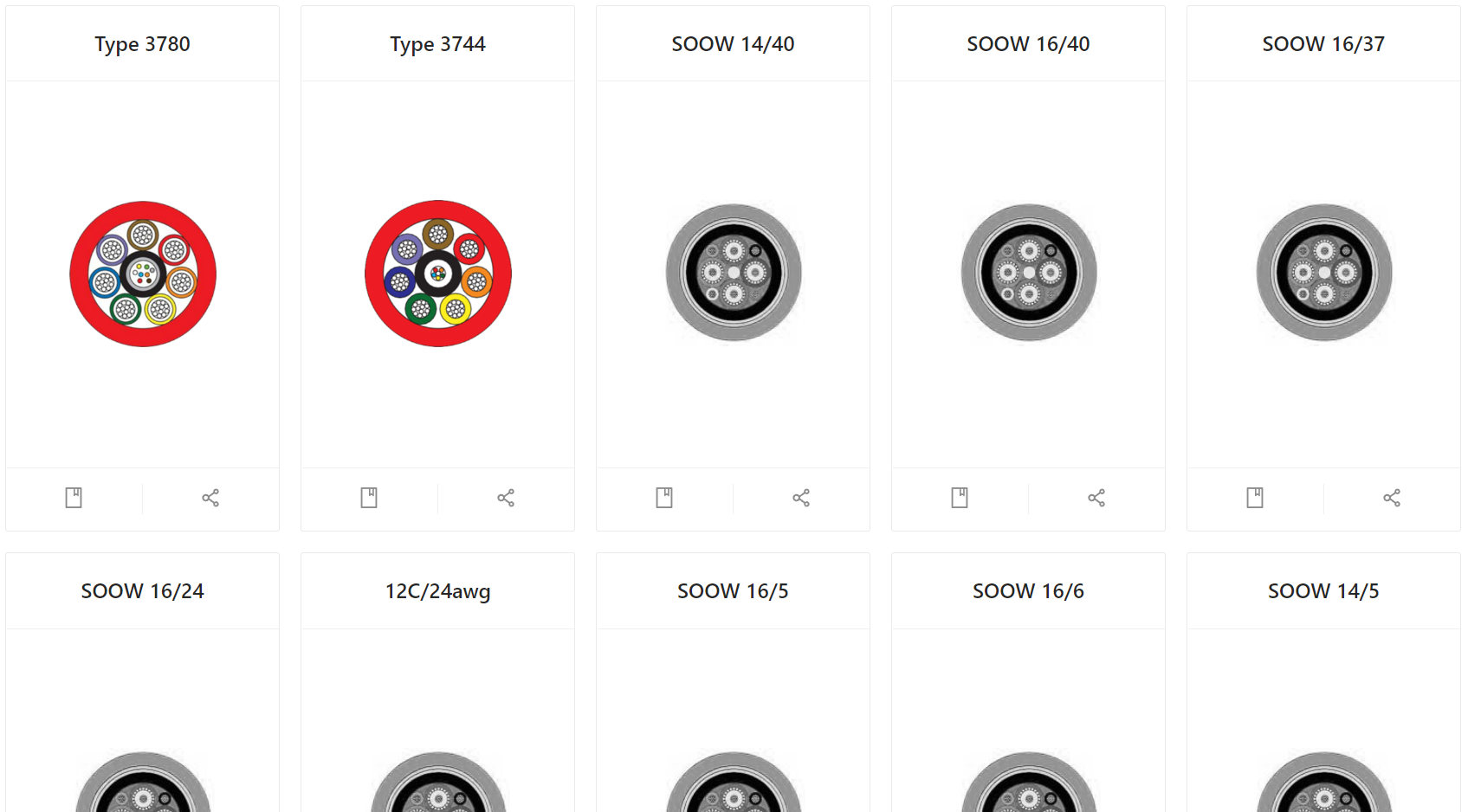 If you hover over a part, the image will transition to show important part features. For example, cables show the number of cores and a cable core summary.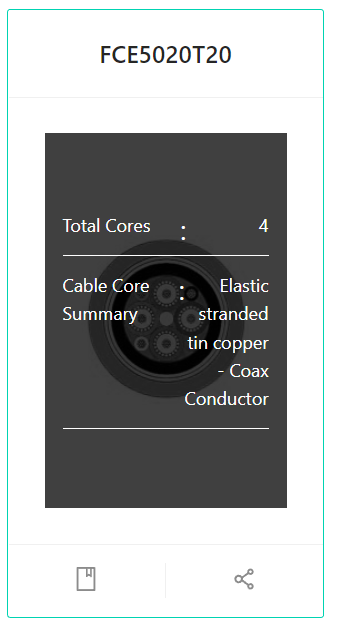 And if you click on a part you can access even more information about the part. For cables you'll find Commercial Data, Manufactured By, Cores information, and Cable Physical Properties. The information available on a specific Parts page depends on the Part category.