The Title Block tab lets you record all important information that you want visible on the actual assembly drawing. You can create new fields by clicking the Add New Title Block Field button. The following fields are already provided for your convenience:
Assembly Description
Assembly Drawing Number
Assembly Revision
Assembly Design State
Customer P/N
Project
Subject
Designer
Design Date
Checked By
Checked Date
Approved By
Approved Date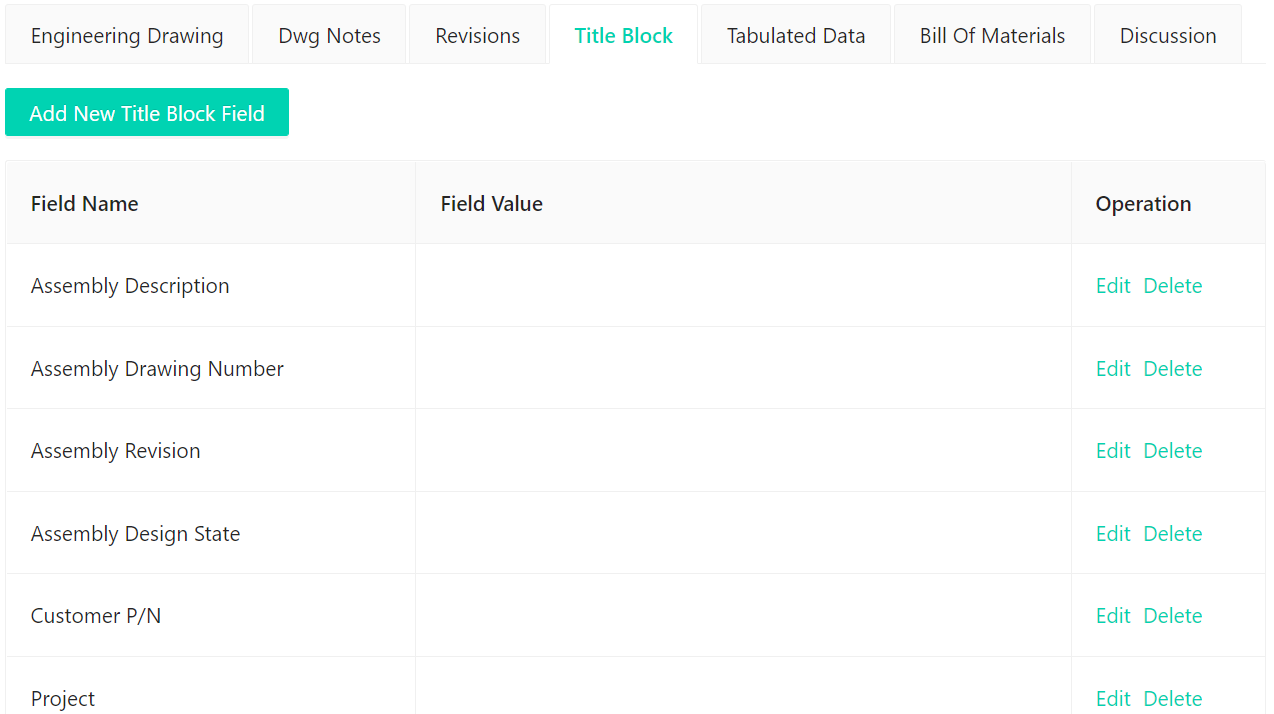 Click the Edit button to add your own field value and then click Save.

If you aren't using a specific field on your drawing and don't want it to appear within the Title Block, click the Delete button.

Any changes you make in the Title Block tab will change the Title Block section on the drawing itself.