Anekonnect offers in-assembly discussion capabilities, so you and your colleagues can discuss the assembly drawing, provide constructive feedback, make suggestions, and much more. This keeps all discussions about the assembly in one centralized place for easy reference.
Before you can post comments within the Discussion tab, you must first save your assembly.
Once your assembly is saved, select the Discussion tab and then click the New Topic button.
You need to fill out the Topic Name and add a Topic Description. Then click Submit when your discussion entry is complete.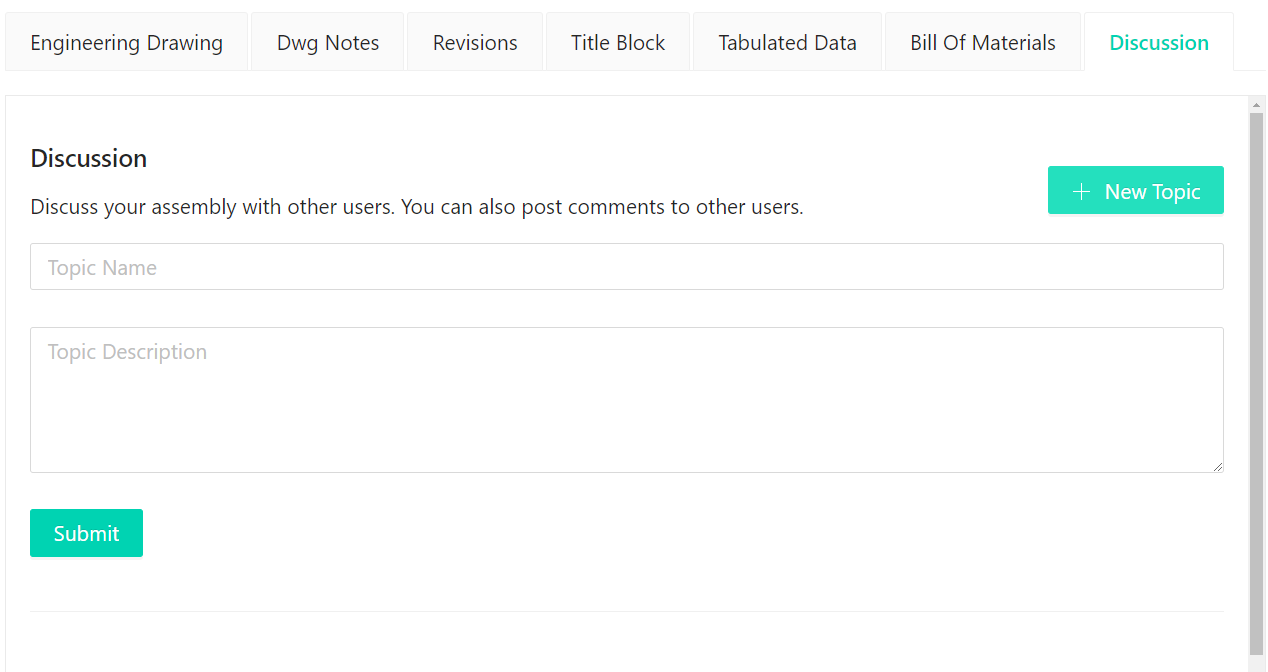 Topics appear as a comment section where other users can add replies and make additional contributions to the discussion by clicking Add Reply.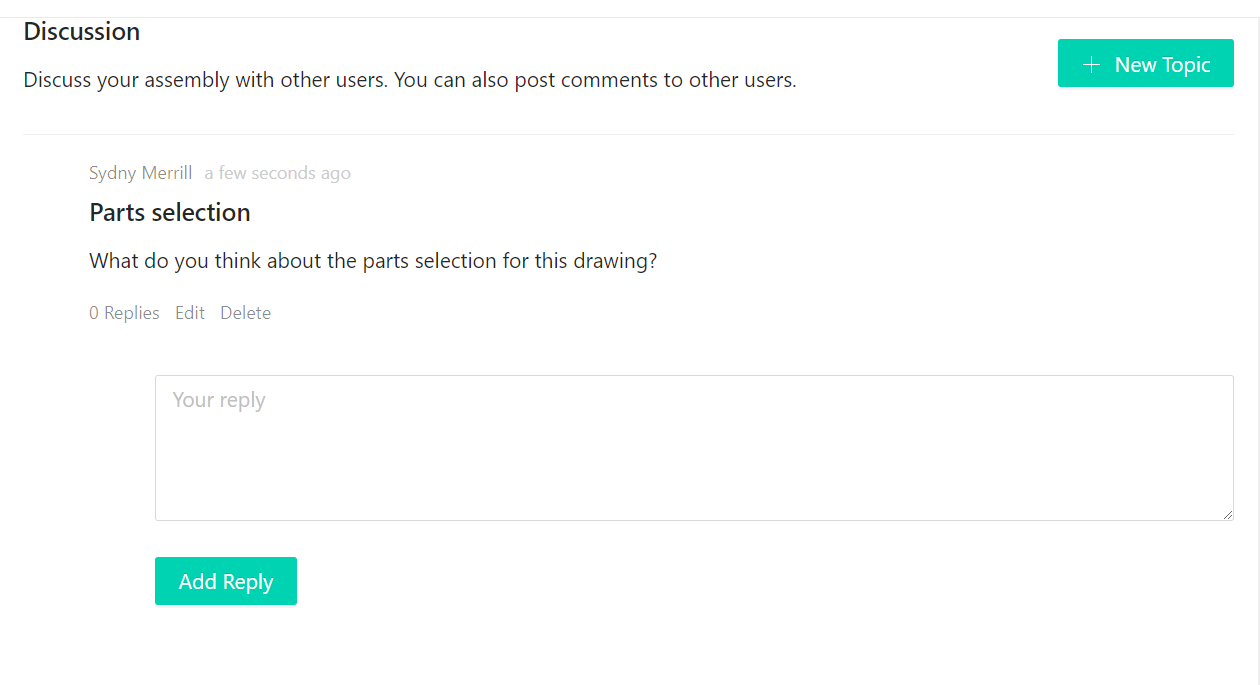 When someone creates a new discussion topic, you will recieve an email.