Tags provide a way for you to keep your drawings organized and categorized based on specific keywords or projects that you choose. Whether you are creating a new assembly or updating an existing assembly, you can add tags to your drawings within the main Anekonnect editor.

To add a new tag, click the white Add New Tag button located between the assembly name and Save/Update button. This button will turn into a search bar.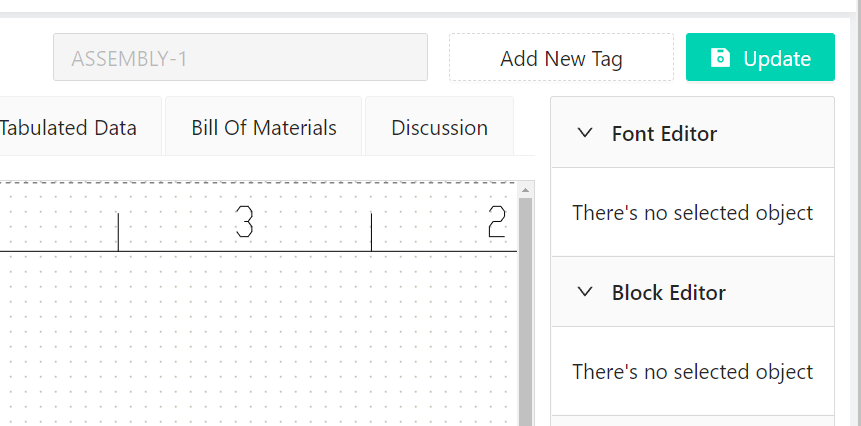 Search for any tags you've created by entering the tags name. As you type, the list will responsively shrink to provide only tags that match your current search.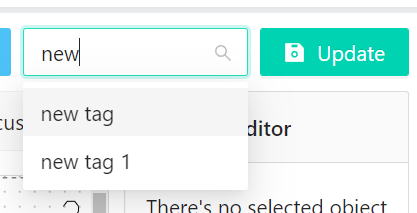 How to Create Custom Tags
Type your custom tag into the New Tag search bar and then click the teal box that appears in a dropdown box.
This will open the Add New Tag window, where you can verify the tag name is correct and assign a Parent Tag (optional). Then click OK.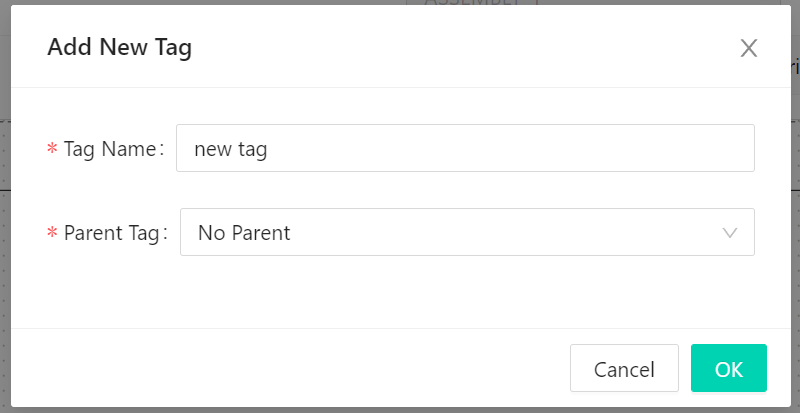 Once a tag is created, it will appear as a blue box, next to the New Tag search bar. This tag can now be used as a parent tag and can easily found using the New Tag search bar.