When you add components to your drawing, you gain some functionality in addition to the Edit Bar, Font Editor, Block Editor, Template Editor, and Drawing Tools. This allows you to resize, drag-and-drop, rotate, and group or upgroup components.
Resize
To resize a component, select the component and then select and drag one of the green boxes.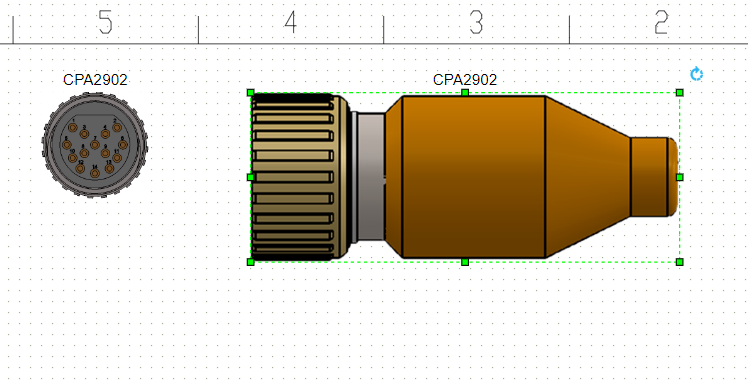 Drag-and-Drop
You can easily move components around the drawing space, by clicking and holding and then dragging the component to its new location.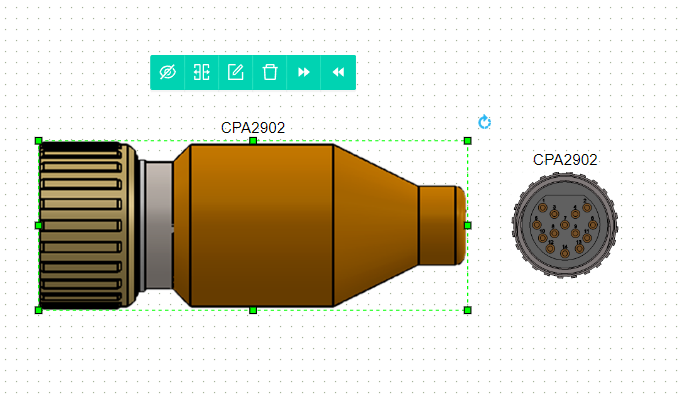 Rotate
To rotate components, select and hold the small blue circle located in the upper right-hand corner of the component. You have 360 degress of freedom.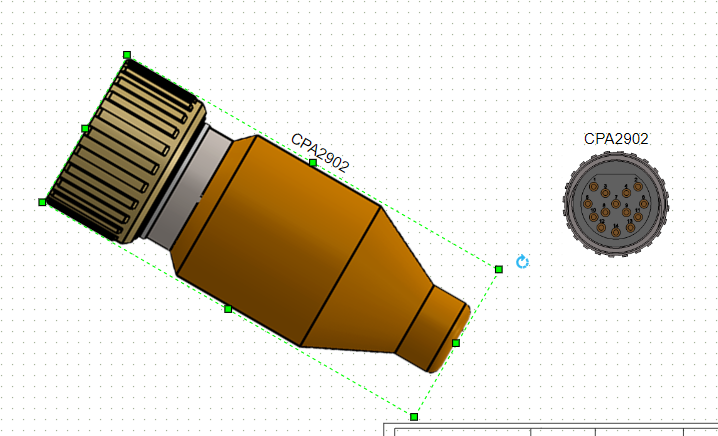 Group and Ungroup
To group components together click an area of the drawing space and then drag over multiple components. All of the items you passed over with then be selected (green outlines). Now you can click and hold on any of the components to move the components as a group.

You cannot resize or rotate components as a group, it must be done individually.