To start a subscription plan with Anekonnect, follow these quick and easy steps:

1. Navigate to https://anekonnect.io/
2. Scroll down to the section that displays the three subscription tiers.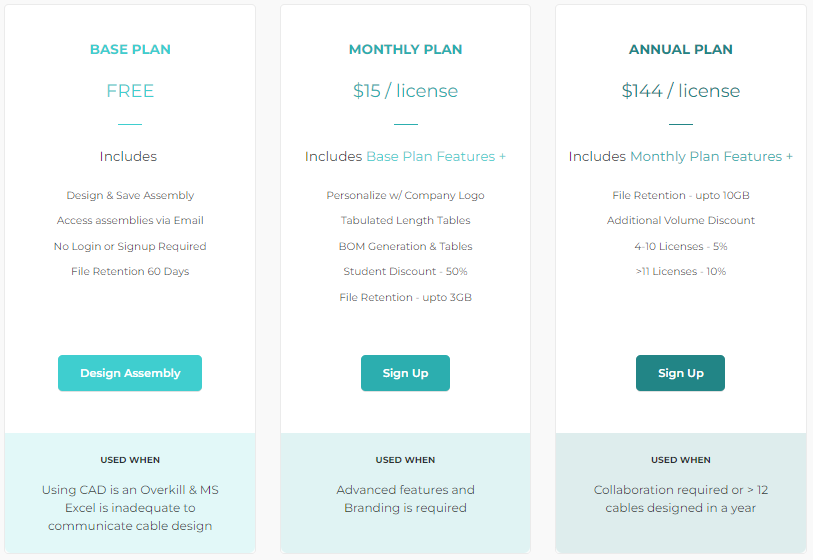 3. To get started with the Base Plan, there is no signup or login required. Simply click Design Assembly to start designing cables with Anekonnect.
4. To start the Monthly Plan or Annual Plan, click the respective Sign Up button.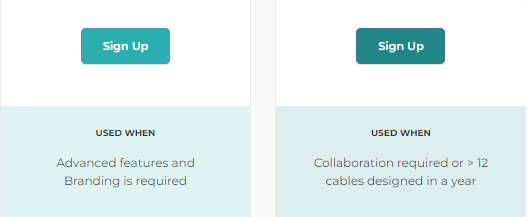 5. Register an account with Anekonnect.